A new advisory board for the reconstruction of Ukraine will include top economists.
Tuesday, May 17, 2022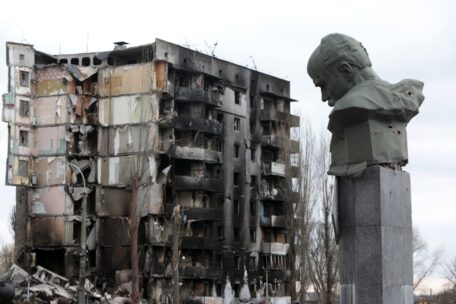 The National Council for the Recovery of Ukraine from the Consequences of the War created an advisory council that includes world-famous economic experts, announced Danylo Hetmantsev. The well-known experts who joined the advisory board are Professor of Political Science at Stanford University Michael McFaul, Director of the EBRD Matteo Patrone, and former Finance Minister of Slovakia Ivan Miklos. The advisory board will also include Yuri Gorodnichenko, Professor of Economics at the University of California Berkeley; Tymofiy Mylovanov, President of the KSE; Francis Fukuyama, Professor at Stanford University; Arup Banner, Regional Director of the World Bank, Deputy Executive Director from Ukraine in the IMF Vladyslav Rashkovan, and CEO of Naftogaz Yuriy Vitrenko.
Support UBN team