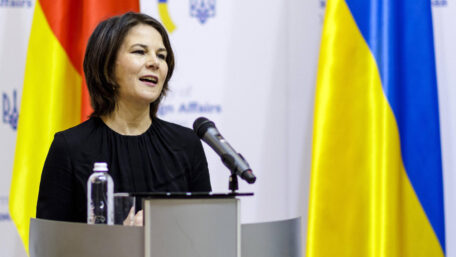 Tuesday, May 17, 2022
The Russian energy embargo agreement is coming in the next couple of days.
 European Union member states are still trying to resolve some outstanding issues but most likely will agree on a sixth sanctions package against Russia in the coming days, said German Foreign Minister Annalena Baerbock. However, some areas of contention still needed to be resolved, which will not happen today, Baerbock added. Nevertheless, the German foreign minister said she was "confident" that EU member states would come to an agreement in the coming days, reported CNN. Earlier on Monday, the foreign ministers of Austria and Estonia spoke about the prospect of an upcoming sixth EU sanctions package against Russia, with Austrian Foreign Minister Alexander Schallenberg saying he was "confident" that the package would be ready in the next few days.