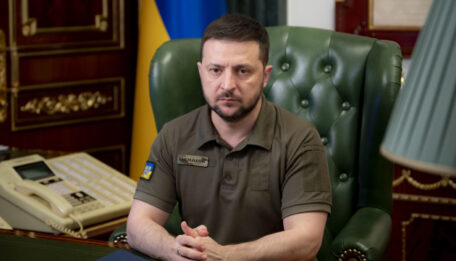 Friday, September 2, 2022
Zelenskyy has called on the world to introduce sanctions against Russia's nuclear industry.
President of Ukraine Volodymyr Zelenskyy, at the Forum 2000 conference in Prague, called for sanctions against Russia's nuclear power industry for occupying the Zaporizhia NPP, the Office of the President reported. According to the president, Russian nuclear scientists are working toward a repeat of the Chornobyl disaster. And thanks to sanctions, all potential aggressor states in the world should see that the price of radiation blackmail will be prohibitive for the blackmailer. Zelenskyy also called for a complete shutdown of the Russian banking system. In addition, the head of state reminded that the world has already been able to alleviate the food crisis caused by the Russian blockade of Ukrainian ports and must also find a solution to the energy crisis.