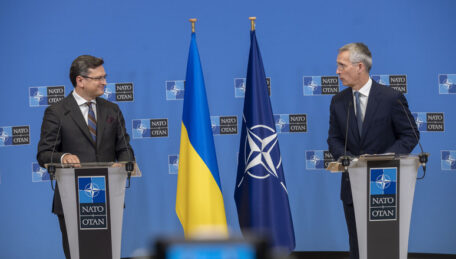 Friday, April 8, 2022
We break through walls to obtain military assistance.
  The Minister for Foreign Affairs of Ukraine, Dmytro Kuleba, said that the problem Ukraine faces is its Western partners' unwillingness to take specific steps when they are already desperately needed. Dmytro Kuleba noted that he appreciates and is grateful to all partners, but in the issue of military assistance to Ukraine, he constantly has had to "break through the walls." The first wall was that they were not ready to give us weapons. Well, we "broke" that. The next wall – "we will give you light weapons, but not heavy." We broke that, too. Then, until recently, we were told that "we are ready to provide defensive weapons, but not offensive ones." In the first week of the war, I asked foreign ministers if their country would be able to give us some advanced, modern armaments. They said: "Dmytro, this is difficult because operators need to be trained for two months." If they had agreed to provide these weapons to Ukraine at the beginning, our military would be using them now.