The UN General Assembly has excluded Russia from participating in the Human Rights Council.
Friday, April 8, 2022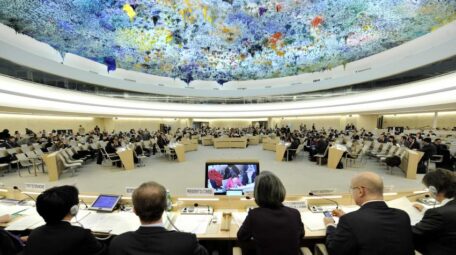 At an extraordinary special session on Thursday, the UN General Assembly adopted a resolution on the temporary deprivation of Russia's rights in the UN Human Rights Council due to the war in Ukraine. In addition to Russia, Belarus, China, Congo, Cuba, North Korea, Eritrea, Iran, Kazakhstan, Kyrgyzstan, Syria, Tajikistan, Uzbekistan, and Zimbabwe voted against the measure. A decision requires two-thirds of the General Assembly members' votes. In New York, 93 countries voted for the decision, 24 against and 58 abstained. The Russian federation was offended and announced its "withdrawal" from the UN Human Rights Council.
Support UBN team