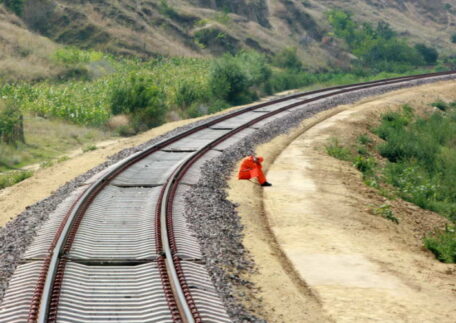 Tuesday, August 23, 2022
Up to 10 million tons of cargo will be transported to the EU via the restored railway from Ukraine to Moldova.
 This was announced by the Minister of Infrastructure of Ukraine, Oleksandr Kubrakov, on August 22 at the official opening of the renovated Berezyne — Basarabyaska railway section. After Russia's blockade of Ukraine's Black Sea ports, the question arose of finding alternative ways of supplying agricultural products through the ports of Romania and Bulgaria. The need to restore the railway connection through the section, which has been closed since 1997, has become especially acute following Russian attacks on the bridge across the Dniester estuary. Now the main railway route connecting Odesa and the Danube ports of Reni and Izmail has already been linked to the railway connection.