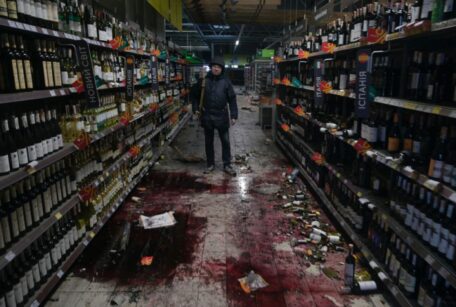 Friday, June 10, 2022
Ukrainian retailers have lost $ 1.6B due to the war.
The Association of Retailers of Ukraine and the Ukrainian Council of Shopping Centers conducted a study in May, which showed that the total loss of 295 retailers due to the Russian invasion was UAH 50.7B ($1.6B). Companies that work in retail estimated their losses in real estate, equipment, and inventories from February 24 to April 23, without considering the loss of profits. The study was based on a survey of 295 retail network companies in Ukraine, representing 28,549 stores and 15.4 million square meters of retail space. In particular, the study presented data from small companies with three to 20 outlets (43%), medium-sized companies (21-50 outlets) (25%), and extensive networks with more than 50 outlets (32%).  According to the study, 41% of the losses are due to damage to buildings, shops, utilities, finishes, and more.