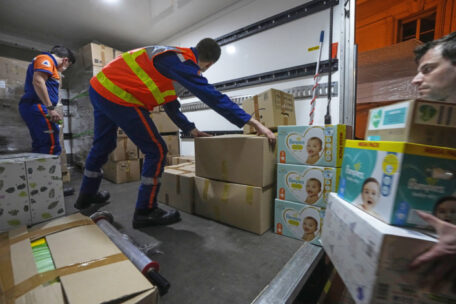 Friday, June 10, 2022
The EU will provide an additional €205M in humanitarian aid to Ukraine.
It is reported that in consideration of Ukraine's growing humanitarian needs, EU Crisis Management Commissioner Janez Lenarchych is visiting Ukraine on Thursday to meet with humanitarian organizations and high-ranking Ukrainian officials. Currently, The EU is allocating another €205M in humanitarian aid to Ukraine. Thus, the total amount of EU humanitarian aid has reached more than €700M, of which €13M is directed to projects in neighboring Moldova. "Thanks to this funding, our humanitarian partners provide food, water, medical care, housing, protection, and financial assistance," Lenarchic said.