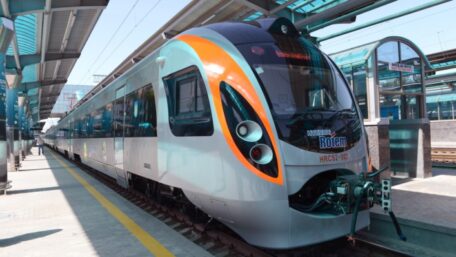 Wednesday, September 21, 2022
Ukrainian Railways will cooperate with German Deutsche Bahn and Polish PKP.
DB will assist Ukrainian Railways (UZ) in rebuilding the railway infrastructure. The cooperation also covers the expansion of rail freight corridors, terminal capacity, and consulting services for the introduction of European standards in railway management. "DB cargo specialists will help develop and modernize cargo corridors for transshipment between the broad gauge and European tracks," noted UZ. In addition, UZ and Polish State Railway PKP S.A. signed a joint statement on the development, continuation, and strengthening of cooperation to promote further economic relations between Poland and Ukraine. Within the cooperation framework, the parties will conduct periodic consultations on the development of railway transport and transform the railway systems of both Poland and Ukraine.