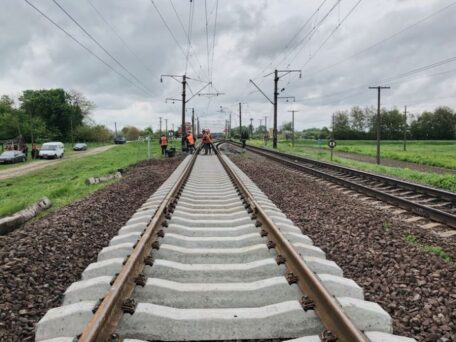 Monday, August 29, 2022
Ukrainian Railways has restored the abandoned track to the Romanian border.
Ukrainian Railways (UZ) restored about 20 km of railway track from the Carpathians to the border with Romania and has also opened two checkpoints on the Romanian border. The checkpoints are Rakhiv – Berlebash – state border and Teresva – state border. In total there are 19.3 km and 1.1 km of new track. According to Oleksandr Kamyshin, the route's opening will allow passage of an additional six pairs of freight trains every day, which will be an additional 3.5 million tons of cargo annually. Moreover, these two sections open up prospects for new passenger routes – between Uzhhorod and Ivano-Frankivsk and Chernivtsi, as well as between Ukrainian and Romanian cities. But for this, Romania needs to repair track in its territory.