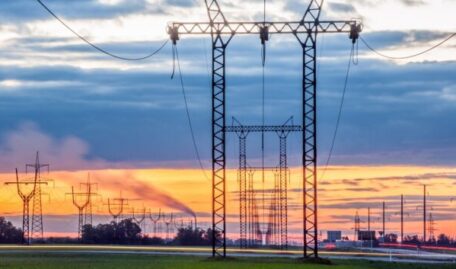 Monday, August 29, 2022
The price of electricity exports to the EU has increased by another 30%.
The weighted average price of access to interstate power transmission lines in the direction of the EU during August 22-28 increased by 30% compared to the previous week. The current price is UAH 16,200 per MWh, Ukrenergo said. The highest price was recorded on August 25 in Slovakia – UAH 21,000/MWh. All available electricity volumes for Romania and Slovakia were sold during this period. It is noted that over the last week, prices on the Romanian and Slovakian spot markets also increased significantly. Between August 15-21, the base load price fluctuated between 395-560 EUR/MWh, then increased for the week of August 22-27, it was between 563 and 709 EUR/MWh. The weighted average price of exported electricity for Slovakia and Romania during this period was UAH 10,300/MWh.