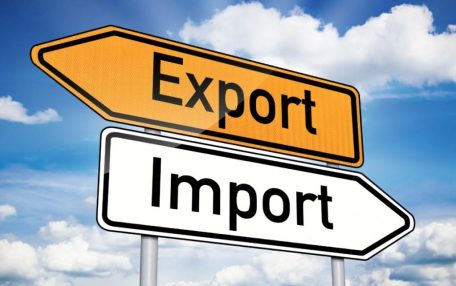 Monday, April 4, 2022
Ukrainian exports decreased by half, and imports by three times.
 In March, exports of Ukrainian goods fell by half, and imports more than tripled: exports of metals and agricultural products were particularly hard hit. Ukraine's exports in March amounted to 5.97 million tons worth $2.7B. While in February, the state exported 13.1 million tons of goods worth $5.3B. The main exports are ores, ferroalloys, corn, and oil. Metal exports decreased significantly or were not carried out in the case of some goods. During March, Ukraine exported 1.1 million tons of corn, 309 thousand tons of wheat, 118 thousand tons of sunflower oil, and 40 thousand tons of soybeans, which is one-quarter of February's amount. Imports in February were 5 million tons of goods worth $5.9B, and in March, 1.6 million tons worth $1.8B. Today Ukraine's most critical imports are gas, oil, petroleum products, and coal.