Ukrainian Energy Transition Forum: sparking energy security from the global to microgrid levels
Monday, May 1, 2023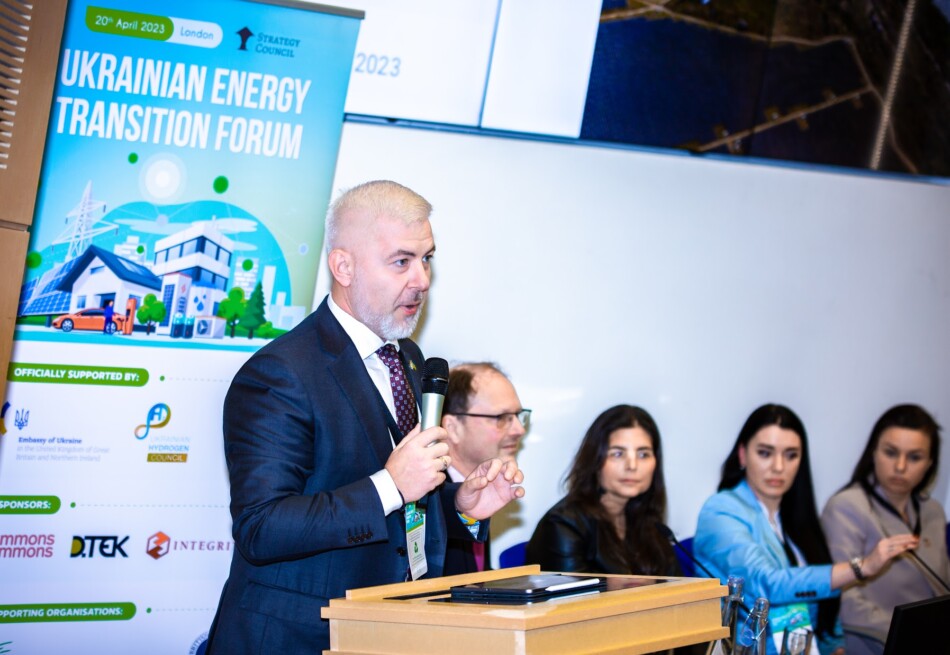 The energy community is looking for ways to help Ukraine as well as itself. As Moscow continues its genocidal war against Ukraine and the West, the energy sector's transformation is happening globally.  Everyone, except for Russia perhaps, wants to see green energy, less dependence, and more security. These topics were discussed at the recent Ukrainian Energy Transition Forum in preparation for the upcoming Ukraine Recovery Conference slated to take place in London on 21 June 2023.
The Nuclear Minister for the United Kingdom, Andrew Bowie, noted the UK and Ukraine are 2 proud nuclear nations with a shared vision of the role of nuclear energy, safety, and security. As the world aims at carbon neutrality, Bowie said, "There is so much potential development for Energy Strategy 2050 to build back better."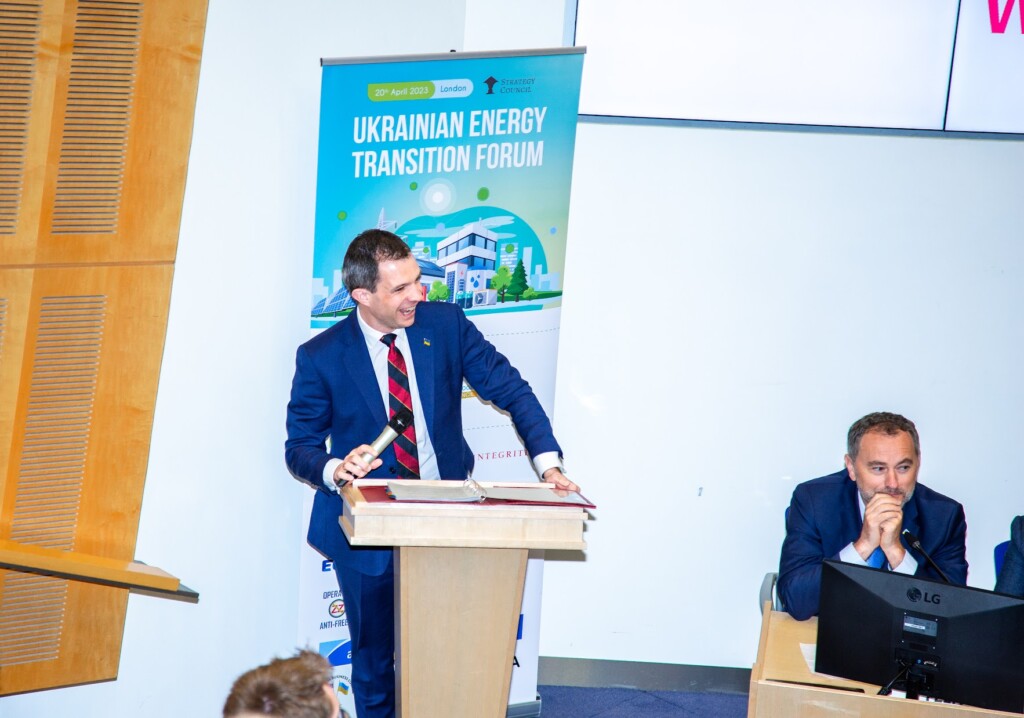 Ukraine's Ambassador to the United Kingdom, Vadim Prystaiko, made note of the need to end dependency on Russia as a supplier of nuclear fuel. Despite the Rosatom hijacking of the plant's 3rd largest nuclear plant in Zaporizhzhia, Russia's state-owned enterprise continues its monopoly of nuclear fuel supply. This may not last long, Prystaiko offered hope mentioning a recent Memorandum of Understanding signed with the Rolls Royce company on small module reactors and another "huge" contract signed in London with a Nuclear Generation company valued at 3.5 billion GBP for the supply of fuel to nuclear stations. Noting it is not a simple contract, he stressed, "We have been tied to Russian suppliers for nuclear fuels for all these years. For the 1st time in history, we are setting an example for the rest of the world still using Russia's technology in their nuclear reactors; they can be supplied by someone else, you don't have to deal with Russian monopolists, and this is not only true for the energy sector."
Representatives of both the private and public sectors took a serious look at what is and what needs to be done in Ukraine. All identified the mobilization of private finance as a key element of the reconstruction, whose process must be grounded upon the right principles.
Building forward.
Ukraine's energy sector has seen significant milestones, it has disconnected from the Russian energy grid, rapidly synchronizing with Europe and even exporting electricity in times of war.
Its goal is not only to build back what Russia has destroyed but looking forward and engaging latest technologies to create a truly modern energy state.
Ukraine's Deputy Minister of Energy, Yaroslav Demchenko, invited allied states, businesses and startups working on new technologies, to keep working and engage with Ukraine, "Ukraine sees current technologies facing Ukraine's energy sector as an opportunity to reach a fully carbon neutral energy mix by 2050". Noting Lithuanian Ignites utility and renewable energy Group, Demchenko went on to thank companies who made a windfall profit from the war and then transferred a 10% portion to support UAs profit and energy transition, "these are investments, not charity."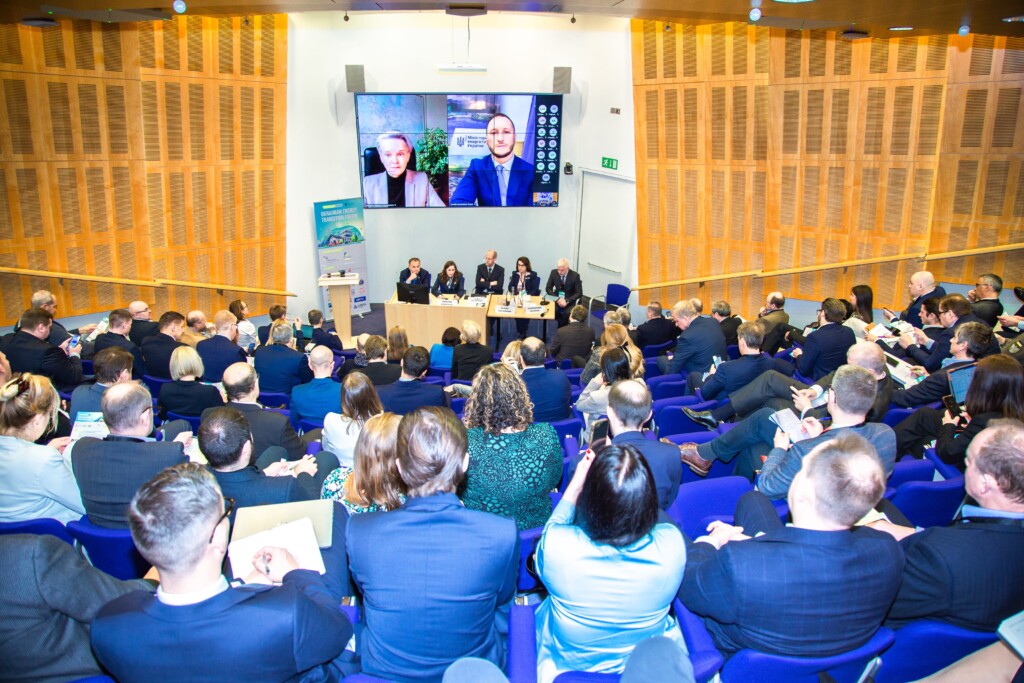 A public-private partnership needs a boost. Investing in rebuilding and modernizing Ukraine's energy industry ultimately means investing into better energy security far beyond the European continent. The Ukraine Energy Support Fund, created upon the initiative of the Energy Community Secretariat, offers any avenue for just this type of boost, according to Adam Balogh, Lead Ukraine Support Task Force.
The Ukraine Energy Support Fund is a mix of public and private investments. Thus far, 197 million Euros have been granted by various donors. The procurement process is carried out independently by an international agency. Moreover, EU states plus Norway, Iceland, Western Balkans, and Turkey receive support from the European Commission for financing logistics for items procured from the fund. Noting close cooperation with the EC, Balogh noted, "The items procured by the fund are covered by the EC, increases the efficiency of the monetary donations, as the funds can directly go to the procurement of equipment."
Dale Perry, Co-founder of the largest private gas and power trading company in Ukraine, Energy Resources of Ukraine (ERU), offered insight as to how non-lithium, long-duration flow batteries can promote decentralization and empower local communities while enhancing energy security. Namely, energy storage using non-lithium batteries that can power micro-grids on renewables such as solar and wind energy "To run villages or community with energy that can run independent of the grid." Additionally, ERU has a vision of helping rural Ukraine by ultimately also localizing the manufacturing of the battery, which will drop the cost of the batteries by 50%.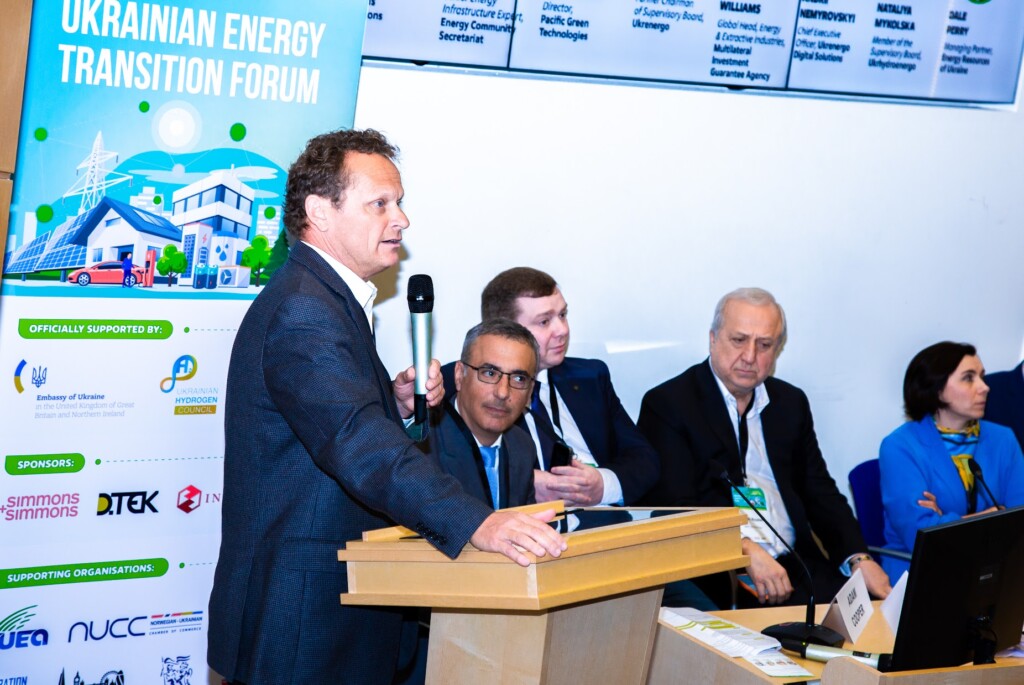 Recognizing risk is a big factor and convincing investors to come to Ukraine, Daniel Bilak, Partner of Kinstellar Ukraine, put forth that promoting investment requires someone will have to take off political and military risks. Using France as an example, "France, President Macron has said: French business, we have your back. We will cover your investment risks in Ukraine, and you don't have to wait till after the war." he inquired as to what is being done to this end.
According to a chair of the board of directors at Ukrenergo Sevki Acuner, multilateral development banks clearly value Triple AAA ratings but remain enthusiastic about rebuilding Ukraine and will be maintaining a high level of caution about risk.
"Energy is the lifeblood of our economies. The right, early recovery will secure the long-term security and sustainable growth that Ukraine deserves. Winning the war, winning the peace, and building better." Nuclear Minister for the United Kingdom Andrew Bowie.
Support UBN team