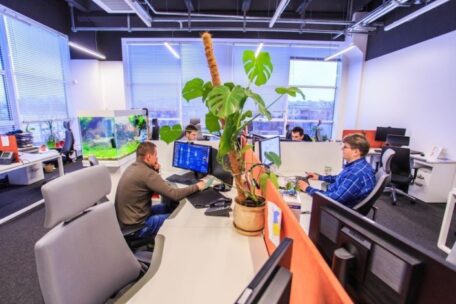 Friday, November 4, 2022
Ukraine's IT industry has grown by 13% in 2022.
Compared to the previous year, the volume of computer services in Ukraine for the first nine months of the year increased by 13%, and exports by 23%, reported the Ministry of Economy. The department hosted a meeting of First Deputy Prime Minister Yulia Svyridenko and Chairman of the Tax Committee Danylo Hetmantsev with representatives of enterprises and organizations working in IT. "For this period, enterprises of the sector paid UAH 48B in taxes. More than half a billion dollars were directed to support the Armed Forces and the humanitarian sector," the message says. Ukrainian IT companies attracted $350M in investment, despite wartime conditions, and more than 80% of companies retained almost 100% of their contracts.