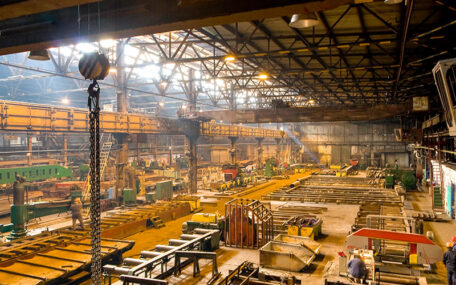 Monday, May 23, 2022
Ukraine's fourth-largest steelmaker Zaporizhstal resumes production.
Zaporizhstal continues to return locomotives to work from their mothballing as part of the restoration of their production process at the Zaporizhzhya Iron and Steel Works, reported Interfax-Ukraine. Before the war, when the plant was operating at full capacity, out of 94 locomotives, 70 were brought to work per day. With the outbreak of war and the hot conservation of equipment, the number of diesel locomotives in the actively working fleet was reduced to about four per day. In April, the production capacity of the plant began to gain momentum again, and it became necessary to gradually bring all the plant's locomotives back into working condition, so that, if necessary, they could quickly become operational and carry out the transportation of goods.