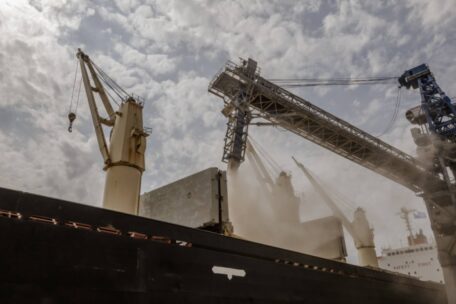 Wednesday, November 2, 2022
Ukraine's crop exports increased 10-fold after Russia suspended its participation.
 According to the UN, 46 outbound vessels passed inspection in Istanbul on Monday, up more than tenfold from the average for the rest of the month. The pickup comes after Russia stepped back from the landmark Ukraine grain-export deal. Under the pact to guarantee the safe passage of Ukrainian exports, ships must stop at Istanbul for checks at a center jointly staffed by teams from Russia, Ukraine, Turkey, and the UN. A queue of more than 150 inbound and outbound ships had accumulated in recent weeks as inspections failed to keep up with sales, spurring Ukraine's president to blame Russia for deliberately slowing the pace. After Russia stopped backing the deal, the checks are now only being carried out by Turkey and the UN, the UN said.