Ukraine's budget deficit this year will be at least $40B.
Wednesday, February 15, 2023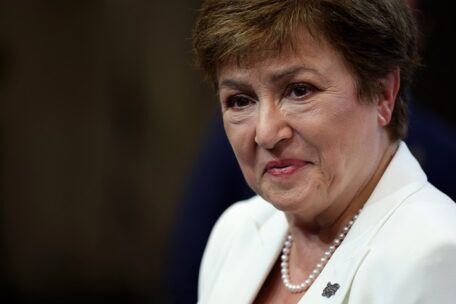 The IMF has estimated that Ukraine needs $40-48B in international financial support this year, the head of the International Monetary Fund, Kristalina Georgieva, said at the World Government Summit in Dubai. According to her, a significant part of this need will be covered by the US and the European Union, but the IMF is also ready to play its role in helping Ukraine. The head of the IMF noted that the Ukrainian government is coping well with the economic crisis so far: pensions and salaries in the public sector are being paid, and inflation is at a level below 30%, while in other states during the war it sometimes reached hundreds of percent. "I am full of admiration for the Ukrainian authorities," Georgieva added.
Support UBN team