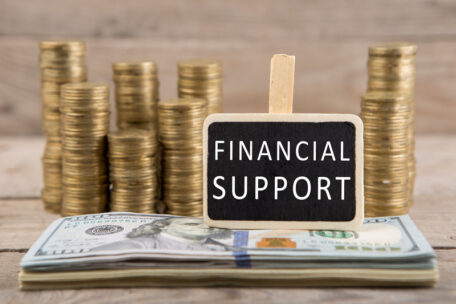 Tuesday, May 10, 2022
Ukraine will receive $10B of support, of which $4.5B has already been received.
 "We have already negotiated funds to support Ukraine through various instruments: loans, grants, aid, projects $ 10 B, and we already received more than $ 4.5 B," said Prime Minister Denys Shmyhal for RBK.UA. As Finance Minister Serhiy Marchenko noted last week, Ukraine's budget needs an additional $5B in funding every month. According to Shmyhal, Ukraine has agreed with the International Monetary Fund that it will help Ukraine collect this difference monthly. "The IMF has actually taken the lead, creating this administrative account through which all partners can help Ukraine. It can be direct budget financing through this account, grants, loans, and SDR – special drawing rights," he said.