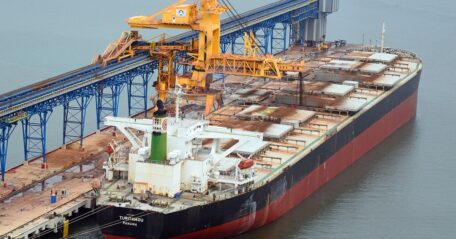 Tuesday, May 10, 2022
Ukraine is losing $170M every day due to blocked seaports.
 The Prime Minister of Ukraine, Denys Shmyhal, and the President of the European Council, Charles Michel, became acquainted with the current situation in the port of Odesa and discussed steps to solve the problem of exporting Ukrainian agricultural products. The world is already feeling the effects of Russia's war on global food security, as shipping in the Black Sea has been suspended since February 24. Currently, almost 70 vessels are blocked in the seaports of Ukraine, including 10 in the port of Odesa. As a result, about 90 million tons of agricultural products that Ukraine planned to supply to Africa, Asia, and Europe have been blocked. According to Shmyhal, some supplies were transported by road and rail, while others were under shelling or seized by the Russian military. The head of government stressed that Ukraine loses $170M every day due to blocked seaports and that the country's export potential has fallen by more than half.