Ukraine will build 10 biomethane production plants in two years.
Tuesday, March 14, 2023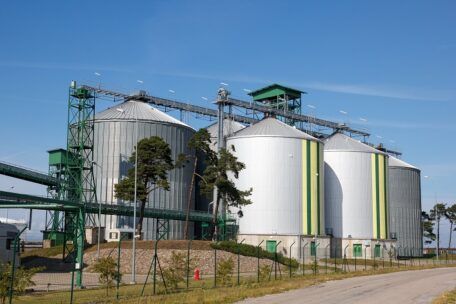 With the support of the European Investment Bank, plans have been made to build five plants to produce biomethane by the end of 2023, and the same number in 2024, said the head of the Parliamentary Committee on Agrarian and Land Policy, Oleksandr Haydu. He specified that this year the EIB plans to allocate $50M to support agro-processing, the development of biomethane, and bioethanol production. According to Haydu, most biomethane in Ukraine can be generated from the straw of grain crops and corn stalks that remain in the fields after the harvest. Its production can help to replace the import of gas and improve the process of exporting the produced fuel. Since Ukraine has the largest area of agricultural land in Europe, the potential for biomethane production is excellent. "Production of biogas from farm products is a step towards Ukraine's energy independence," the parliamentarian emphasized.
Support UBN team