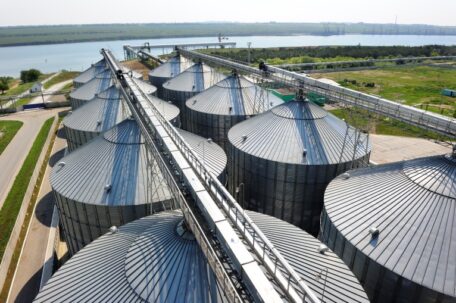 Monday, June 27, 2022
Ukraine is working on building grain transshipment complexes.
The Ministry of Agrarian Policy will offer businesses favorable conditions for the construction of grain transshipment complexes in order to expand land export capacities, announced the Minister of Agrarian Policy, Mykola Solskyi. He added that the coming development will take place near the borders. These companies are developing larger storage to decrease congestion. Also, they are actively using the existing infrastructure, buying reloaders, transport, storage facilities, and reloading grain. Such complexes at the western border will simplify logistics solutions for grain transshipment. At least six to eight million tons of such capacity will be required soon. According to the Ministry of Agriculture, the elevator storage capacity shortage for both old and new crops ranges from 10-15 million tons. The minister said that within one to two months, these businesses will be offered grain handling complexes and plots for their construction on favorable financing terms near the border.