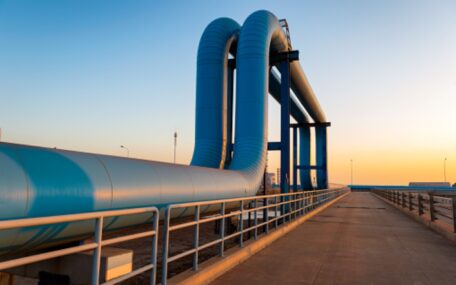 Tuesday, October 18, 2022
Ukraine is rapidly increasing gas imports from the EU.
Since October 15, Ukraine has tripled its import of natural gas from Europe against the backdrop of lower gas prices. According to operational data from the Operator of the GTS of Ukraine, on October 14 the application for gas import to Ukraine from EU countries amounted to about three million cubic meters, and on October 15-16, it increased to 9.4-9.5 million cubic meters. On October 17, there were 7.8 million cubic meters received by Ukraine. During this time, the Ukrainian company accepted an application from Russian Gazprom for gas transit to the EU on October 17 in the amount of 42.4 million cubic meters. As a result, the spot price of gas fell to $655 per thousand cubic meters at the end of last week. Gas futures for October cost $1,436 at the end of trading on October 14 and were $1,648 in February.