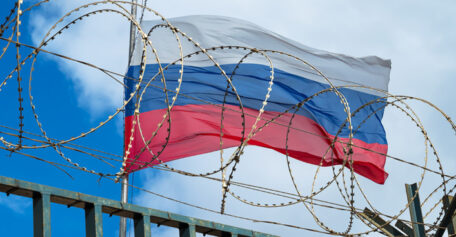 Friday, October 7, 2022
Ukraine is putting pressure on its partners to strengthen the sanctions on Russia.
 Ukraine is carefully developing sanctions against the Russian Federation to minimize the possibility of a legal challenge in court and is cooperating with its partners to further increase the sanction pressure on the aggressor, said the Minister of Economy of Ukraine, Yulia Svyridenko. According to the World Bank, the Ukrainian economy will fall by 35% by the end of the year, while the Russian economy will decrease by only 4.5%. "This indicates that the sanctions are not effective. Therefore, we have a full moral right to work on these issues with our partners, to put pressure somewhere so that the sanctions are strengthened," Svyridenko emphasized. She also drew attention to the ongoing Russian export of oil, gas, and products of the metallurgical industry that provide significant capital for the aggressor state to continue the war.