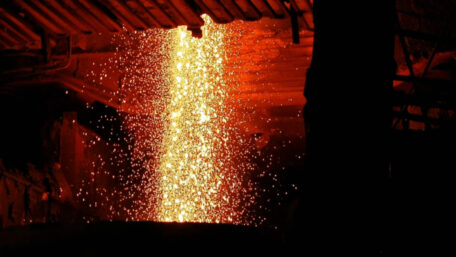 Wednesday, November 2, 2022
Ukraine is negotiating a "metallurgical visa-free" regime with the EU.
Ukraine started a dialogue on the integration of Ukrainian metallurgy into EU industry and offered to compensate for the absence of Russian supplies with Ukrainian products. During a joint meeting of the governments of Ukraine and the Czech Republic, Economy Minister Yulia Svyridenko assured her colleagues that Ukrainian metallurgists are ready for this. "Ukraine wants to do this by introducing a metallurgical visa-free regime. We have offered our Czech colleagues the possibility to become the driver of this process and offered them, within the framework of the Czech presidency in the EU, to gather representatives from the member states with the most developed metallurgical industry and to start a dialogue on the practical strengthening of ties in this industry". The goal is to completely abandon Russian products and lock Ukrainian manufacturers to the production needs of EU countries.