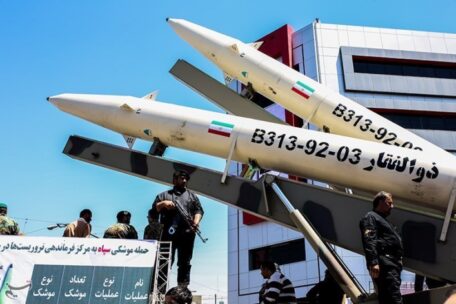 Wednesday, November 2, 2022
Iran plans to send ballistic missiles to help Russia, and Ukraine has no defense against them.
Iran is preparing to send approximately 1,000 additional weapons, including surface-to-surface short-range ballistic missiles and more attack drones, for Russia to use in its war against Ukraine. The ranges of the Iranian ballistic missiles being supplied vary, with one having a range of 300km and the other 700 km and will allow Russian forces to strike anywhere inside Ukraine. The shipment is being closely monitored because it would be the first instance of Iran sending advanced precision-guided missiles to Russia, which could give the Kremlin a substantial boost on the battlefield. Ukraine's Air Force on Tuesday said it currently has no effective defense against the ballistic missile that Iran is preparing to ship to Russia to use in its war against Ukraine.