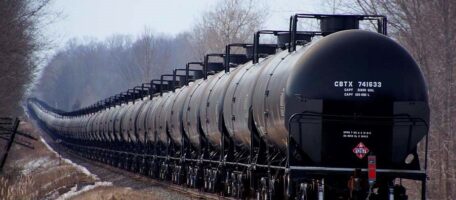 Friday, May 13, 2022
Ukraine is changing the structure of fuel imports.
In Ukraine, transportation by trucks, rail, and river transport is increasing, announced the Ukraine Ministry of Economy. "We are actively reorienting Ukraine to other fuel supply routes. As a result, the volume of road transport from March to May increased 15 times by rail and five times by river," announced the ministry. In May, it is expected that Ukraine will need 120,000 tons of gasoline and 254,000 tons of diesel fuel. According to the Minister of Economy, these needs can be met by maximizing imports by increasing the capacity of road crossings and rail congestion. Work is also underway on railway congestion hubs and non-standard logistics routes through the Black Sea, Baltic and Adriatic ports.