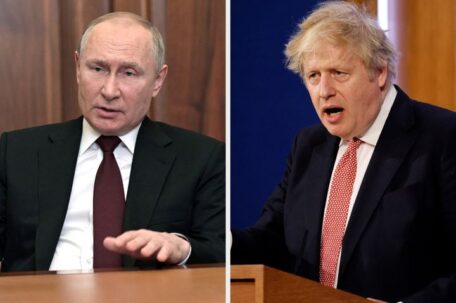 Friday, May 13, 2022
The world must not repeat the mistake of 2014 in relations with Putin.
 The head of the British government, Boris Johnson, said that the normalization of relations with Russian President Vladimir Putin would mean a repeat of the mistake of 2014 when Russia temporarily occupied the Ukrainian Crimea pennsiula, and the world continued dialogue with him, reported BBC. "I believe that nothing is impossible, but I just can't understand how we can normalize relations with Putin now. It will be very difficult for him to repent today. He grossly violated human rights and international law. He is guilty of a completely brutal attack on a completely innocent country. In order to normalize it again, it would be to repeat the mistake we made in 2014," Johnson said. He also warned world leaders not to make the mistake of eight years ago.