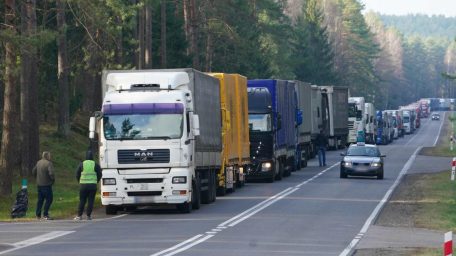 Thursday, June 30, 2022
Ukraine has signed an agreement on the liberalization of road transport with the EU.
The deal eliminates the need for Ukrainian carriers to obtain permits for bilateral and transit traffic to EU countries and avoids the necessity of stopping the export of Ukrainian products at road checkpoints. In addition, the agreement provides for measures to facilitate the recognition of driver's licenses. From now on, Ukraine and the EU will exempt holders of driver's licenses issued by one of the parties to the agreement from the requirement to have an international driver's license. The term of the agreement is one year with the possibility of extension and takes effect today.