Ukraine expects €3B in investments from the EBRD by the end of next year.
Wednesday, November 30, 2022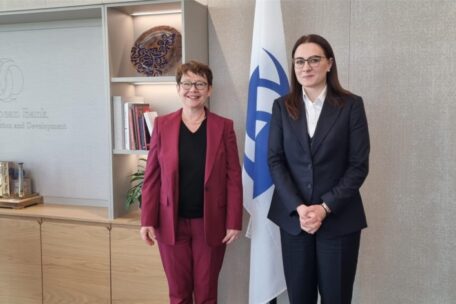 The Minister of Economy of Ukraine, Yulia Svyridenko, met in London with the President of the European Bank for Reconstruction and Development, Odile Renaud-Basso. The conversation's main topic was the EBRD's strategy for its presence in Ukraine. The organization's experience in providing assistance with project financing this year will allow for increasing the scope of the EBRD's activities in Ukraine. The EBRD's ambition and the government's goals will make it possible to implement investments worth up to €3B next year, the Ministry of Economy noted. According to Svyridenko, the Ukrainian government is betting on the development of such priority industries as the digital economy, agriculture, processing, food, and metallurgy.
Support UBN team