Ukraine begins to export grain to Europe by rail.
Monday, March 28, 2022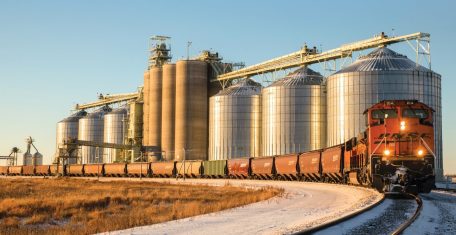 Traders made the first deliveries of Ukrainian corn to Europe by train, as Ukraine's seaports remain blocked due to the Russian invasion, reported APK-Inform.  Ukraine is a major world producer and exporter of grain, and almost all its exports traditionally come from Black Sea ports. However, due to the Russian blockade of the ports, farmers need to find an alternative way for exportation and have turned to railroads. Monthly grain exports before the war exceeded 5 million tons. Traders and a agriculture representative said that Ukraine, which still has significant volumes of grain in warehouses, could start exporting it by train across the western border. The first consignments of several thousand tons of corn have already been exported across the border in western Ukraine to the EU.
Support UBN team