Ukraine and Poland will increase the number of trucking permits.
Thursday, February 17, 2022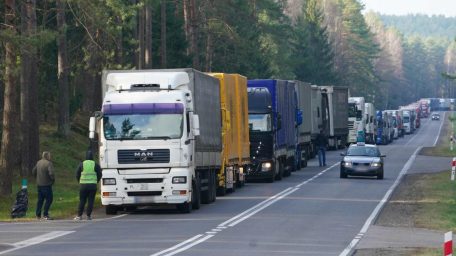 The Ministries of Infrastructure of Ukraine and Poland have agreed to significantly increase the number of permits for freight trucks crossing the border for the first time in 5 years. The sides agreed to exchange 20,000 additional permits at the end of August this year. This will relieve the significant tensions in the trade crisis that is usually seen every year towards the end of summer. As well, another 10,000 permits will be exchanged in November this year, subject to the implementation of a joint Ukrainian-Polish plan to develop the infrastructure of international road checkpoints, said Minister of Infrastructure, Oleksandr Kubrakov.
Support UBN team