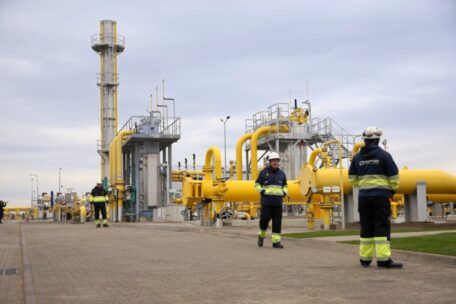 Monday, October 10, 2022
Ukraine agrees to terms on gas supply through the Baltic Pipe.
Naftogaz of Ukraine has preliminary agreements in place for its gas supply through the Baltic Pipe gas pipeline from Norway to Poland. However, the company currently does not have the funds to purchase one billion cubic meters, said the chairman of the company's board, Yuriy Vitrenko. Vitrenko clarified that this amount of gas at current prices is worth $2B and noted that the special fund created for gas import, which was supposed to be filled, in particular, by international donors, is still empty. Vitrenko hopes that chances to replenish the fund will appear after the IMF's decisions and the donor conference with the Germans at the end of October.