The world is indecisive about providing MLRS for Ukraine, but Ukraine needs them ASAP.
Thursday, May 26, 2022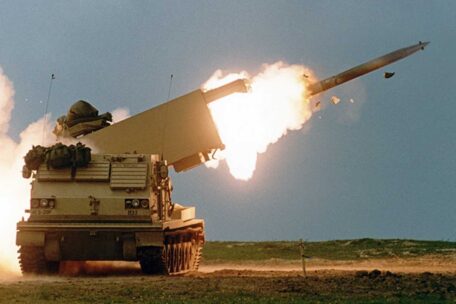 During the World Economic Forum, Ukrainian Foreign Minister Dmytro Kuleba noted that Ukraine is now in critical need of Multiple Launch Rocket Systems (MLRS), and allies that could provide them are waiting for a political signal from Washington. He noted that the situation with the supply of weapons from partners is much better than a month ago and the leading role of the US in coordinating this assistance through meetings at the Ramstein Air Force base in Germany. He explained that without "MLRS ASAP," Ukraine's situation in Donbas will be even more difficult than it currently is, and it is already challenging. In addition, without such weapons, the Ukrainian military will not be able to begin the liberation of Kherson. If Russia holds the territory, it will continue to terrorize locals, steal crops, and use this territory to attack central Ukraine and Odesa.
Support UBN team