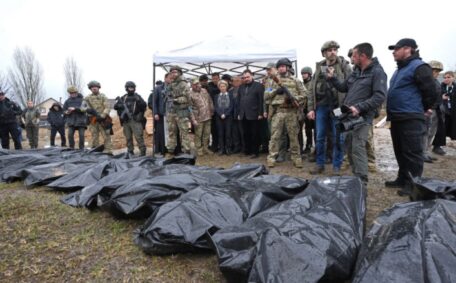 Thursday, May 26, 2022
A joint UK, EU, and US group will document war crimes in Ukraine.
 US Secretary of State Antony Blinken announced the launch of a new joint UK, EU, and US group to help support the efforts of the Ukrainian Prosecutor General to document war crimes and other atrocities committed in Ukraine. The new mechanism, called the Atrocity Crimes Advisory Group (ACA), will "provide strategic advice and operational assistance to the War Crimes Units of the Ukrainian Persecutor General, the legally constituted authority responsible for prosecuting war crimes and other atrocities in Ukraine," Blinken said. In addition to streamlining efforts, the ACA will also provide expanded funding for the team of international prosecutors and other war crimes experts already deployed to the region, Blinken said.