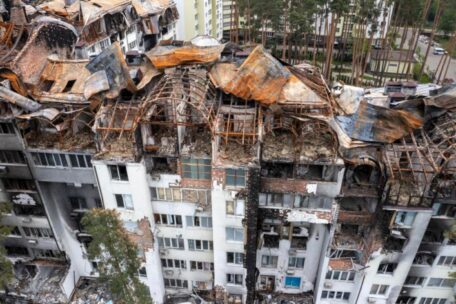 Tuesday, September 6, 2022
The World Bank estimates Ukraine's war losses at $350B.
On September 9 in Brussels, the World Bank will present an assessment of the damage suffered by Ukraine due to Russia's military aggression. It totals $350B as of June 1, Forbes reports. According to the Ukrainian representative at the World Bank, Roman Kachur, this assessment will become the basis for future project financing related to Ukraine's reconstruction. The estimate includes about $250B for "better than it was" reconstruction and $100B for current needs. Kachur added that Ukraine can count on $105B in funding over the next three years because of this estimate. So far, $3.2B has been allocated from the WB this year and $13.6B in 2023.