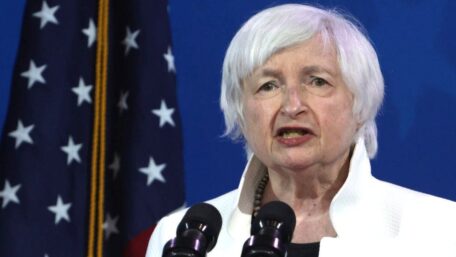 Thursday, May 19, 2022
The US will likely block Russian debt payments.
 On Wednesday, US Treasury Secretary Janet Yellen signaled that US officials would probably end up carving out a loophole in Western sanctions that have allowed Russia to continue making payments on its debt and avoid a default. Such a move would effectively block Russia from paying US bondholders, raising the risk of default, reported CNN. Russia has not defaulted on its foreign debt since the Bolshevik revolution in 1917. The US sanctions introduced after Russia invaded Ukraine ban transactions with Russia's central bank, finance ministry, and national wealth fund. However, the Treasury Department issued a license that allows for transactions related to debt payments. Yellen signaled she was not concerned about the potential spillover caused by ending the license.