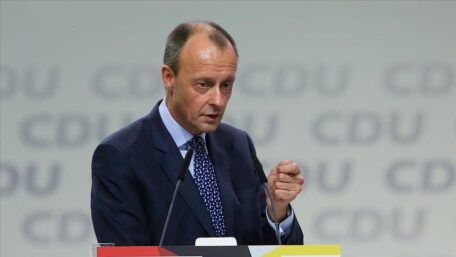 Thursday, May 19, 2022
German opposition leader accuses Scholz of delaying arms supplies to Ukraine.
 The opposition Christian Democratic Union leader, Friedrich Merz, has accused Chancellor Olaf Scholz's federal government of deliberately delaying arms supplies to Ukraine. "Obviously, the federal government has delay strategies, at least one delay tactic," Merz said. He referred to complaints from defense contractors that they were not being given export licenses for tanks. Referring to Scholz's warning about the escalation of the war in Ukraine, Merz said, "The Chancellor is constantly talking about the risk of escalation. There is a risk of escalation if we do not help Ukraine," the CDU leader warned. Russian President Vladimir Putin will continue his aggressive policy "if we do not stop him".