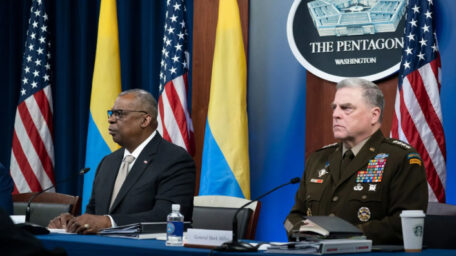 Wednesday, October 12, 2022
The US military leadership will travel to Brussels to discuss Ukraine's situation.
The head of the Pentagon, Lloyd Austin, and the head of the Joint Chiefs of Staff, General Mark Milley, will go to Brussels to participate in the NATO ministerial meeting and the sixth meeting of the Rammstein format group, the Pentagon has announced. The meeting of defense ministers of NATO member countries will take place on October 12-13 at the alliance's headquarters with both Finland and Sweden also participating. In parallel, on October 12, a meeting of the Contact Group on the Defense of Ukraine will take place in the Rammstein format. Defense chiefs from nearly 50 countries worldwide are expected to attend the meeting to discuss Russia's war against Ukraine and to further their coordination in providing Ukraine with the necessary means to defend its sovereign territory.