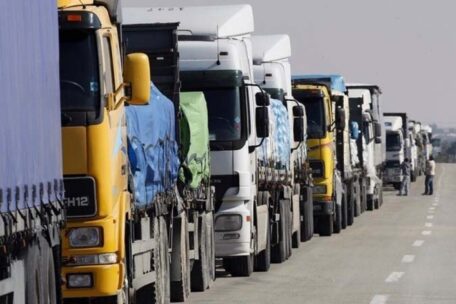 Monday, September 5, 2022
The Ukrainian-Polish border is backed up with huge lines.
The number of trucks on the Ukrainian-Polish border is constantly increasing due to the low customs clearing capacity on the Polish side. According to Deputy Minister of Infrastructure Mustafa Nayem, a historical record was set last week: the line of trucks waiting to cross at the Jagodyn checkpoint on the Polish border exceeded the 45-kilometer mark. Nayem noted that the the border and customs services has become more efficient over the past four months, but thousands of cars are stuck in a traffic jam on the Polish side. Nayem identified  Poland's low service efficiency  resulting from an inadequate number of employees that carry out phytosanitary and veterinary control as the primary cause.