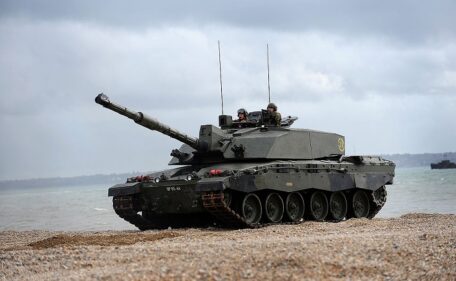 Monday, January 16, 2023
The UK promised to deliver Challenger 2 tanks to Ukraine in the coming weeks.
The British Prime Minister announced his intention to supply Ukraine with Challenger 2 tanks and artillery systems, according to the British government. Rishi Sunak will work with Britain's partners to put Ukraine in the strongest possible position to enter future peace negotiations as a military, economic and diplomatic force in order to ensure a lasting peace. British defense and security officials believe a window has opened as Russian offensives are put on the backburner as a result of supply problems and plummeting morale. Therefore, the prime minister encourages Ukraine's allies to deliver the planned 2023 support as soon as possible to achieve maximum impact during Russia's current state. After providing a squadron of 14 tanks to Ukraine in the coming weeks, the UK will also provide about 30 large AS90 self-propelled guns, which require five gunners to operate. In addition, the UK will begin training the Armed Forces of Ukraine to use these tanks and guns starting this week.