A newly created state agency will manage Ukraine's reconstruction.
Monday, January 16, 2023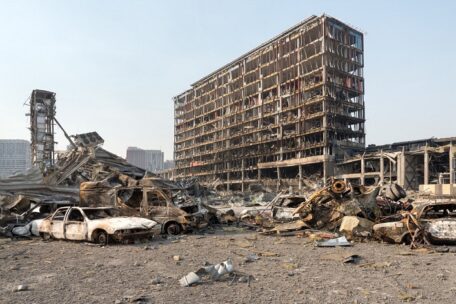 The government has created a new entity associated with the Ministry of Infrastructure called the State Agency for Reconstruction and Development of Infrastructure of Ukraine. As Prime Minister Denys Shmyhal explained, the agency will optimize work processes and strive to avoid chaos in the planning and implementation of projects. Shmyhal noted that for this year, funds totaling UAH 110B have been sourced for reconstruction. At the same time, he expects the state to accumulate six times this amount to restore infrastructure and housing for Ukrainians as early as this year. For the new agency to fulfill its tasks, the Ministry of Infrastructure will initiate negotiations with partners to update the Reform Support Team and launch an anti-corruption office in the capital and in each of the regions. The State Recovery Agency will be responsible for the infrastructure reconstruction's efficiency, transparency, and accountability.
Support UBN team