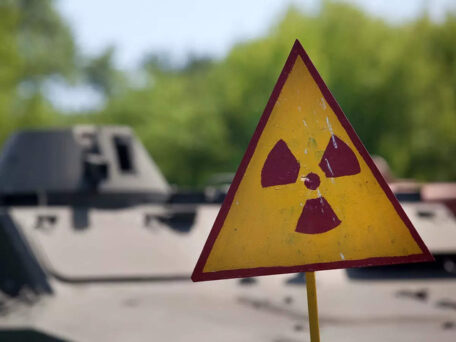 Monday, August 22, 2022
The situation at the Zaporizhzhia NPP could trigger a response from NATO.
UK and US legislators have stated that radiation contamination of NATO countries' territory resulting from an accident at the Zaporizhzhia NPP should be interpreted as an attack by the Russian Federation on these countries. British MP Tobias Ellwood, chairman of the Special Committee on Defense of the House of Commons, first wrote about it. Congressman Adam Kinsinger later echoed the sentiment: "Any leak will cost lives in NATO countries, which is an automatic Article 5 activation." The Russian military has mined and repeatedly shelled the Zaporizhzhia NPP, blaming Ukraine for these attacks, as if it would be in Ukraine's interests to have a nuclear accident on its territory in addition to the war. Ukraine has repeatedly called on the international community to pressure Moscow to remove Russian troops from the station.