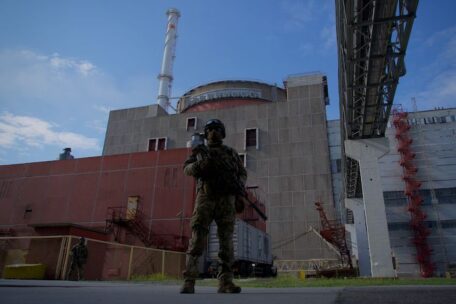 Monday, August 22, 2022
Russia is preparing to shut down the Zaporizhzhia Nuclear Plant.
Representatives of the occupying leadership of the Zaporizhia NPP extended the "short-term weekend" of Ukrainian personnel, the Ministry of Defense of Ukraine reported. The duration of the "weekend" is not specified. At the same time, some representatives of Russian Rosatom were brought to the station. Occupation soldiers along with many weapons and ammunition have also been stationed at the nuclear power plant. Ukraine's intelligence officers believe that these actions may indicate the occupier's intention to disconnect the station from the Ukrainian power grid and supply – the so-called "zeroing." That is, the station will remain without power for a length of time. Diesel substations will provide an emergency power supply, creating a potential danger as the probability of critical situations increases.