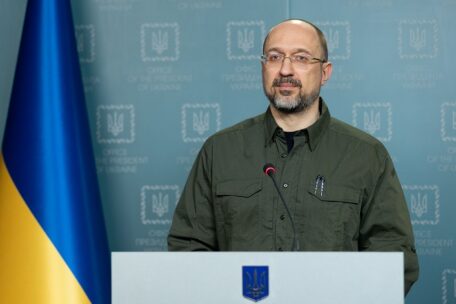 Tuesday, December 13, 2022
The Prime Minister of Ukraine announces the list of the most critical weapons.
 According to Prime Minister Denys Shmyhal, "Ukraine needs an anti-missile, anti-aircraft defense Patriot system, such as the IRIS-T system that our country received from Germany and the Crotale system that we received from France. We are also asking and waiting for help from the French Mamba system, which will also help us to fight against Iranian drones and Russian missiles." Shmyhal noted that the second priority is howitzers, ranging from the French CAESAR systems to any NATO-standard 155 caliber howitzers. Ukraine is also asking for NATO-standard tanks. "These are German Leopard 2, American Abrams, and other NATO-standard tanks. If France can help us with tanks, we will also be grateful," the prime minister added.