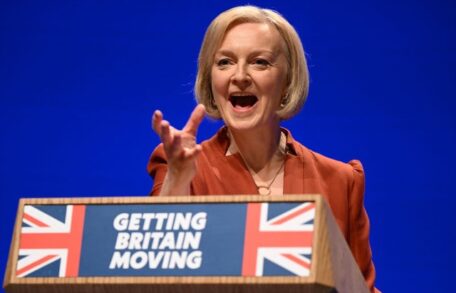 Thursday, October 6, 2022
The Prime Minister of Britain is not in favor of a negotiated peace with Russia.
 British Prime Minister Liz Truss, speaking at the annual conference of the ruling Conservative Party in Birmingham, said that Ukraine "will win" and that no peace agreement should come at the price of Ukrainian territory. "The Ukrainian people are fighting not only for their security but also for the security of other countries. This is a fight for freedom and democracy all over the world," Truss said. "We will stand with our Ukrainian friends, no matter how long it takes. Ukraine can win. Ukraine must win. And Ukraine will win," the British Prime Minister emphasized.