The Ministry of Finance discussed the privatization of state-owned banks with the EBRD.
Thursday, February 3, 2022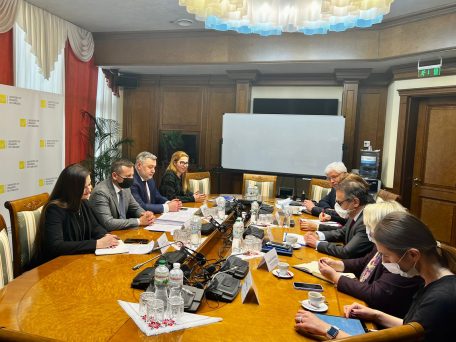 The Minister of Finance, Serhiy Marchenko, met with the head of the EBRD, Matteo Patrone, to discuss the financing of joint investment projects for 2022. These projects include the privatization of Oschadbank and Privatbank as well as continuing progress in reforming state-owned banks. "Cooperation between the Ministry of Finance and the EBRD includes not only lending to finance infrastructure and energy and support for reforms in these sectors of the economy, but also in preventing corruption and ensuring transparent governance in the public sector," said the Minister of Finance.
Support UBN team