The Minister of Finance of Ukraine met with representatives of the World Bank, IMF, and IFC to discuss funding for the reconstruction.
Monday, May 29, 2023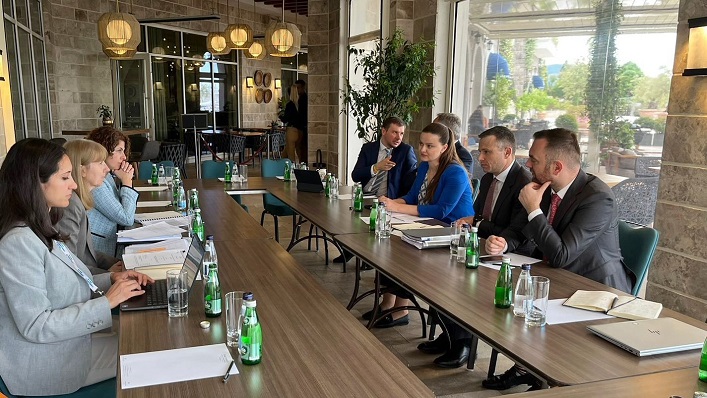 Serhii Marchenko discussed this during the meetings of the member countries of the IMF and the World Bank in Montenegro. He reminded the participants that Ukraine needs $14.1B for recovery this year in five key areas.
The energy sector needs $3.3B, humanitarian demining $400M, and $1.9B for housing reconstruction. Moreover, critical and social infrastructure needs $5.8B and another $2.8B for private sector support. Of the total amount, Ukraine lacks $6.5B, the Minister of Finance said.
During the meeting with World Bank Vice President Antonella Bassani the parties discussed new joint recovery projects: reconstruction of the RELINK transport infrastructure with a budget of $585M, restoration of the Re-Power electricity sector with $500M, and €368M in support for the Heal Ukraine health care system.
Marchenko emphasized that the creation of the URTF fund will play an essential role in the reconstruction process, as it will create a coordinated mechanism for financing and supporting the activities of the Ukrainian government.
Support UBN team