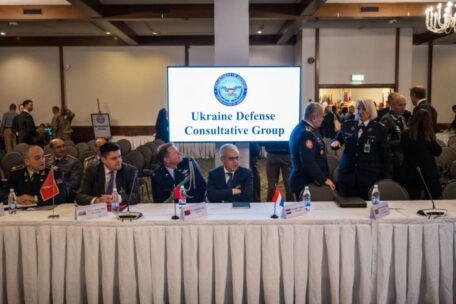 Tuesday, August 9, 2022
The meeting in Copenhagen will be an extension of the Ramstein format.
 The conference between the defense ministers from the Northern European allies in support of Ukraine scheduled in Copenhagen this week will be a continuation and expansion of the Ramstein format for military assistance to Ukraine. This was stated by the Ministry of Defense of Germany spokesman, Arno Kolac. "It is important that the aid be stable and long-lasting. And this somewhat distinguishes this format from the Ramstein format, which deals with short-term arms supplies to Ukraine." In Copenhagen, among other things, issues of long-term financing, training of the Ukrainian military, and other issues will be discussed. Germany plans contributions that "will be a bit broader than the Rammstein format," Kolac added.