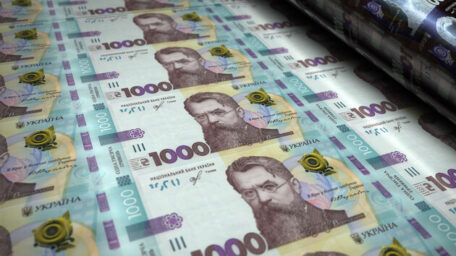 Friday, November 11, 2022
The main financing source for the state budget remains printing the hryvnia.
According to the Ministry of Finance, since the beginning of the war, the National Bank has bought UAH 340B ($10.84B) worth of government military bonds. The regulator secured this amount by issuing hryvnias. The second largest source was obtained from the US government, totaling $9.49B. The third largest source of income has come from the placement of domestic state loan bonds (OVDP), worth $5.79B. In fourth place was aid from the EU, which amounted to $4.85B, and in fifth place was $2.69B from the IMF. Since the beginning of the war, the government has gathered $39.75B to finance the state budget.