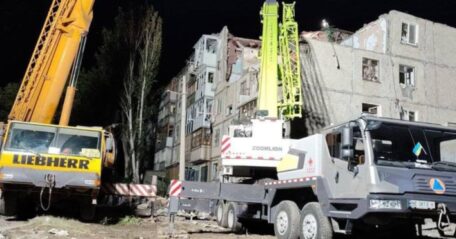 Tuesday, August 16, 2022
The Israelis will dismantle destroyed buildings in the Kyiv region and build a construction waste processing plant.
The Israeli company GreenMix is ​​ready to participate in dismantling high-rise buildings destroyed during hostilities in the Kyiv suburbs. The company also wants to invest in constructing a plant for ecologically-friendly construction waste processing, said the head of Kyiv OVA, Oleksiy Kuleba. Kuleba added that the Kyiv region is ready to be the first such site in Ukraine and become a demonstration case for other areas of dismantling, disposal, and processing of construction waste. GreenMix is ​​a leader in construction waste recycling and promoting green solutions for construction waste recycling in Israel. The company has international experience, including processing all the debris created by the destruction from the war in Mosul, Iraq.